Posted in Jobs on 18 January 2017
Promotions & Event Management Internship
Raw Marketing is looking for an energetic and vibrant intern to work alongside our field/experiential marketing team. The successfully applicant will be offered a placement in this dynamic agency.
Raw Marketing offer clients a range of services including;
Personnel Activation
Merchandising & Sales
contract & campaign merchandising
temporary sales people / sales force
Field Assessment
Events exhibitions
conference & meeting management
The role would require handling existing business in all four areas and responsibility for creating new contact and developing new business within the areas of Merchandising & Sales and Field Assessment.
If you would like further information, please forward your CV to sarah@rawmarketing.ie or april@rawmarketing.ie before February 3rd 2017.
Posted in Jobs on 17 January 2017
Deputy Editor and Digital Communications Executive - Dublin 4
€40k
2 year Fixed term Contract
A professional body based in Dublin 4 is currently seeking a Deputy Editor and Digital Communications Executive to join their team.
This is a fixed term contract and the successful candidate will play a key role in the publication and need to have experience in sourcing, editing and writing articles for regular journals that they will be responsible for.
Responsibilities:
Support the Editor and research, write, edit, proofread, curate and file news stories, features, articles and video/audio for the journals.

Be responsible for writing and curating daily news stories

Edit the organisation's new email newsletter and be responsible for issues

Be responsible for ensuring that a regular flow of relevant news and information is presented through our social media channels (mainly Twitter, Facebook, and Linkedin).

Work closely and liaise with other staff in the marketing and communications unit and throughout the organisation to secure engaging social media content

Working with the Marketing Officer, support the delivery of various marketing campaigns via online and other digital/mobile channels.

Maintain an interest in developments in the digital arena; identify new digital opportunities.

Provide support and guidance in relation to the organisation's social media policy and training materials.

Coordinate social media feeds across the organisation.

Ensure that all activity is measured, analysed and reviewed with learnings taken forward
Requirements:
A minimum of 3 years relevant, full-time experience (in journalism or communications).

A qualification in journalism, arts or communications.

Experience of undertaking one-to-one interviews for the purposes of article writing.

Impressive track record of previously managed writing projects, i.e. journalism experience, in-house publications, or related.

Demonstrable experience of managing social media channels.

Excellent writing skills.

Strong research skills.

Commitment to quality, accuracy, detail and consistency.
Interested in this role? Please contact Sharon at sharon@lexconsultancy.ie
Posted in Jobs on 16 January 2017
The Doyle Collection has an excellent opportunity available for a
Risk Management Assistant
to join our head office team on a Fixed Term 12 Month Contract
Position Summary:
Under the supervision and guidance of the Group Risk Manager, the Risk Management Assistant will contribute to all aspects of the administration of the department for the Group.
In particular, the candidate will assist in the research, development and implementation of identified key risk, health and safety projects focused on risk management and compliance.
Responsibilities will also require direct and routine interaction with other operational divisions within the corporate office and the hotels.
Primary Responsibilities:
Assist in the planning and execution of identified risk management, health and safety, fire safety and food safety projects that are key to the successful implementation of the medium to long term strategy of the Group Risk Management Department.
Carrying out research to facilitate this function and reporting on this research to the GRM.
Assisting in the structuring and implementation of the key projects including being involved in risk assessments and development of training modules.
Assist with the distribution, collation and review of mandatory food safety supplier HACCP questionnaires (approx 200 approved suppliers)
Assist the GRM in conducting mandatory supplier food safety audits.
Assist the GRM with the review and update of property specific safety statements.
Assist with health and safety training in Dublin hotels and Group Office.
Assist GRM with conducting gap analysis on current process safety risk assessments and implement agreed action plans to address risks/hazards.
Update the register of legislation.
Assist with conducting both generic and site specific risk assessments.
Assist with review of bi-monthly health & safety and training self assessments completed by the properties.
Assist with the execution of the H&S and Food Safety Internal Audit Programme.
Profile and Qualifications:
Education
Minimum of a recognised diploma level qualification in Health & Safety, Food Safety, Environmental Health or Risk Management
Competencies
A detailed and forensic knowledge and understanding on an interpretive level of the Safety, Health and Welfare at Work Act 2005 and the General Applications Regulations 2007.
A level of experience/knowledge of Food Safety regulations and HACCP also required.
Understanding and knowledge of environmental legislation and fire safety legislation.
Ability to carry out research and produce high quality conclusions and reports based on research.
Excellent organisational and communication skills.
Excellent command of the English language, particularly with reference to written skills.
Excellent personal presentation a pre-requisite.
Ability to work independently and to strict deadlines.
Ability to take direction.
Drive, energy and enthusiasm.
The ability and desire to take initiative where an opportunity presents itself.
Strong communication, interpersonal and presentation skills.
An excellent understanding and experience of MS Office, in particular Excel and Powerpoint.
Previous hospitality experience also desirable
This is an excellent opportunity for an enthusiastic, ambitious candidate to join the Group Risk Management Department of a leading international hotel group and further develop their skills and knowledge in this area.
Location:
This role will be based in The Doyle Collection Head Office, 156 Pembroke Road, Ballsbridge, Dublin 4.
Conditions, Salary, Benefits:
This role comprises of a 4 Day working week
Salary €15,000 - €16,000 pro rata
Meals on Duty
Employee Discounts
Employee Recognition Awards
Closing Date: January 30th 2017
The Doyle Collection is an equal opportunities employer.
We do not require the assistance of recruitment agencies at this time.
To apply, please contact Amy at Amy_Campion@doylecollection.com
Posted in Jobs on 12 January 2017
Your Role
Junior Oracle Developer – Permanent, South Dublin
Don't miss out on this great opportunity to join a growing international payments company!
Junior Oracle Developer - Permanent, South Dublin

Junior Oracle Developer Role and Responsibilities:
Our client is seeking an Oracle Developer with 2+ years' hands on PL/SQL development experience to join their growing team.
The successful candidate will join an existing team of developers in an Agile environment.
What's involved:
Consult with Industry Specialists, Business Analysts and Product Owners on enhancements
Design and communicate technical solutions to meet business requirements
Collaborate with all teams
What you need:
Required:
2+ years' PL/SQL development experience
Strong SQL coding skills
UI knowledge
Desirable:
Java Development experience
Financial Services background
What's on offer:
Competitive salary of €40K - €50K depending on experience
Perks:
Annual bonus
Contributory pension
Life assurance
Healthcare
22 days annual leave
Apply Now!
If you would like to discuss this opportunity in person or with one of our IT Resourcers please forward your CV to ella.newnham@vantage.ie or contact Ella on +353 1 295 2850 for a confidential discussion.
Posted in News on 11 January 2017
Getting your first Public Relations role doesn't have to be difficult. Enrol on our Posgraduate Diploma in Public Relations with Arranged Work Experience and we will help you secure that first essential internship. See our graduate Sadhbh Higgins' story below:
"Fitzwilliam Institute Postgraduate Diploma is a great gateway to the world of PR. The course is extremely relevant with current industry case studies and topical PR trends at the forefront of every lecture. It's so reassuring to know that your lecturers are industry professionals, meaning that every course topic is approached with authentic knowledge of the subject and first-hand experience in mind. The standout aspect of the course for me was the arranged work placement. The placement challenges you to put your knowledge to the test whilst growing and learning in a real working environment and is paramount in developing a true understanding of the ins and outs of PR. The experience gained whilst on work experience plays such a pivotal role in your approach to the exams and perhaps even more importantly, the road to future employment. I did my placement at Elevate PR and was lucky enough to be hired once i finished my internship. I'm happily still working away at Elevate PR as an Account Executive.", Sadhbh Higgins said.
Posted in Jobs on 09 January 2017
HubSpot is the world's leading inbound marketing and sales platform. Over 21,000 customers in more than 90 countries use HubSpot's software, services, and support to transform the way they attract, engage, and delight customers. An international organization with offices in Dublin, Ireland, Sydney, Australia, Singapore, Tokyo, Japan. Our global headquarters are located in Cambridge, Massachusetts.
HubSpot transforms how organizations market and sell and we're really proud of the product we're building. And nestled between the lines of code are stories worth sharing. Stories about growing and transforming businesses around the world, all in an helpful, human, and holistic way. Each day, we ship code to our more than 21,000 customers. Code that delivers new features, enhancements and joy-inducing surprises. And that's where you come in. We're looking for an audacious, creative, mature, and driven member for the Public Relations & Brand team at HubSpot to champion our product positioning with industry media, analysts and the public.
Description
HubSpot's Public Relations & Brand team is looking for a sage storyteller of software, someone with good ties to industry media who can effectively represent the HubSpot brand across Ireland and the UK market. A member of the global Brand & Buzz team within Marketing, this role requires a high level of organization, sociability, creativity, resourcefulness, and project management skills. Based in our EMEA Headquarters in Dublin, the PR Manager will drive regional media-focused campaigns and other marketing initiatives as directed by the Senior Global Media Relations Manager in conjunction with the Director of Marketing, EMEA.
HubSpot's presence in EMEA has grown considerably in the three years since HubSpot made its first foray into the market with the opening of the Dublin office and we are now in an incredible position to double down on our efforts across the UK and Ireland to increase awareness of the brand across the region. And we need just the right person to help us get the word out.
HubSpot's unique approach to culture is one of the things that sets the company apart, making it a special place to work. Our commitment to autonomy, flexibility, and transparency prompted the creation of our Culture Code, which has gone viral, amassing more than 2M views. A movement that was born out of our global headquarters in Cambridge has permeated throughout our global offices with our Dublin office leading the charge on international expansion and setting an example for the rest of the organization. All of which has contributed to helping make HubSpot a Best Place to Work in the eyes of Glassdoor, Fortune, Entrepreneur, and Inc.
Responsibilities
Fostering relationships with business and industry (marketing, sales, technology and advertising) media and conducting outreach across the UK and Ireland to reached aggressive press coverage goals aligned with product updates, research, thought leadership platforms, trends and news announcements
Working with HubSpot EMEA leadership to co-produce news announcements and thought leadership bylines
Working with EMEA marketing counterparts, identify and coordinate brand building speaking opportunities across Europe for HubSpot leaders.
Growing our company news readership across EMEA by providing regular, helpful blog content and multimedia that's aligned with their needs and interests and showcases the company's unique values and insights; working with our Social Team to ensure that news is well distributed through digital channels
Showcasing effective industry and media positioning/coverage in an effort to raise the profile and awareness of our work in the UK.
Requirements
BA/BS degree and with at least 5 years equivalent working experience in agency or in-house
Industry experience, including media relations for technology and marketing/tech companies
Top-notch writer, communicator, and collaborator
Strong preference for bilingual candidates; especially French or German
Ability to showcase numerous successes from previous top-tier media outreach campaigns and news announcements
A strong base set of EMEA press contacts, with an ability to form new, meaningful media relationships quickly
A dual-minded approach: You're highly creative and an excellent writer but can also be process-driven, think scale, and rely on data to make decisions.
Experience in creating, editing, and promoting written and visual content.
The ability to work and thrive in a fast-paced, rapidly changing work environment.
Ability to travel regularly between Dublin and London for media relationship-building; quarterly travel to global headquarters (Cambridge)
The ability and desire to work with a remote team
Please apply here.
Posted in Jobs on 05 January 2017
Festival Manager Required for the 5th Silk Road International Film Festival which takes place 8th-12th March 2017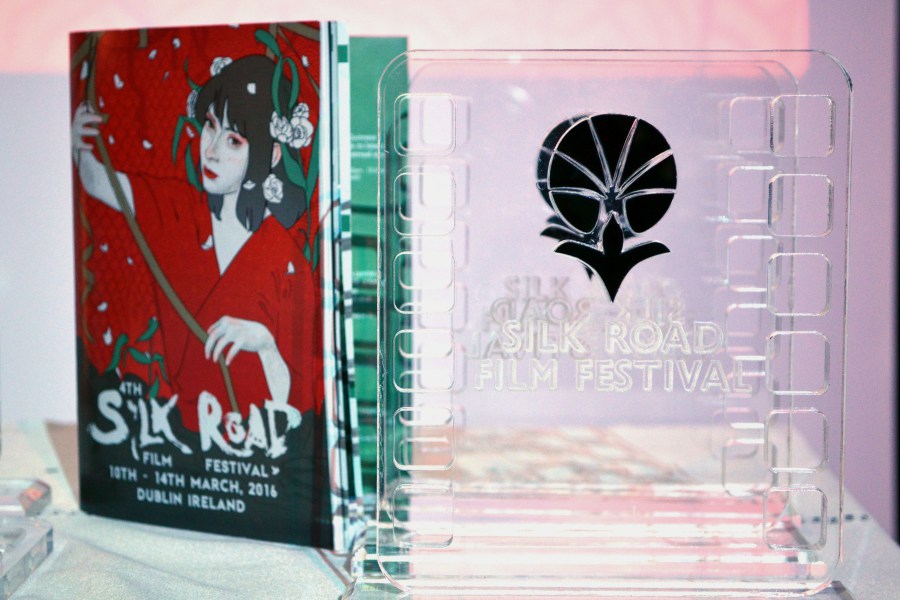 Silk Road International Film Festival Dublin is now inviting applications from Fitzwilliam Institute students and graduates in Event Management or Festival Event Management, who are interested in gaining work experience for the position of Festival Manager, to promote, organise and develop the festival for its 5th edition.
The successful candidate will have a keen interest or has some experience in event management including social media, be highly motivated, capable of working on their own initiative and have excellent administration, organisation, communication and IT skills. A background in digital media as well as social media is highly desirable.
This position is until festival end of March 2017, which will include a period of part-time commitment and then full-time during the festival period of 8th-12th March.
Interested candidates are invited to submit their CV and expression of interest to Carla Mooney, Festival Director: carla@silkroadfilmfestival.com
Description
Manage individual events during the festival and oversee the running of the SRFF.
Oversee all SRFF event staff and volunteers.
Develop and maintain media publicity and marketing relationships for SRFF including the Opening and Closing Night Galas and all festival events.
Liaise with publicists and marketing companies.
Broker relationships between SRFF, filmmakers, and key Industry players.
Develop, implement and fulfill all marketing initiatives for the festival.
Work with the SRFF Directors to identify and secure festival sponsors.
Experience:
A proven track record in event management helpful, but not necessary
Excellent administration, organisation and prioritisation skills
Excellent communication skills at all levels, both written and verbal
Ability to work well under pressure, multi-task and meet deadlines
Ability to work both independently and in a team environment
Be highly motivated, practical and resourceful
Experience in marketing and PR with knowledge of all social media platforms and tools
Accuracy and attention to detail
Professional manner, with ability to act as a spokesperson for the organisation at all times.
Posted in Jobs on 04 January 2017
About PageFair PageFair is a fast growing Irish startup company. We were started in 2012 by some of the best known entrepreneurs in the Irish technology scene, and are growing into an international company, with staff from different countries working to solve the problems of major media companies across the US and Europe.

Our goal is to protect the future of the free web from the widespread adoption of adblocking. Adblock browser extensions and apps have been invented because online advertising has become very annoying, however they wipe out basic ads along with the annoying ones. Since online advertising is what makes it possible for publishers to provide their content for free, websites are now facing an uncertain future, and many are laying off their staff. We are here to make sure publishers can stay in business, by providing them with our unique technology to protect their non-annoying ads from getting blocked. If we are successful, then the most important cultural innovation since the printing press – the free world wide web – will be saved from ruin.

We are venture funded by some of the best investors in Ireland, are working with a long list of famous international websites, newspapers and TV companies, and we're looking forward to lots of growth over the next few years. We are now excited to be expanding our team to help our customers deploy and get the most out of our software.

We're looking for someone who loves to code! The right person for this role is someone who has a deep interest in development, and is keen to keep learning, both to improve their own skills and those of the team. They can communicate their ideas clearly and are committed to their craft, always striving to do things the right way.

We use the following technologies, so we're looking for people who are proficient in:
Browser-based Javascript




NodeJS




Python or dynamic programming languages such as Ruby




GNU/Linux-based development




Relational databases such as MySQL or PostgreSQL




Configuration management tools such as Saltstack, Chef, Puppet or Ansible




Amazon Web Services (AWS) ecosystem



Knowledge of the following technologies would be a bonus:
NoSQL databases such as Redis, MongoDB or Riak




Messaging systems like RabbitMQ




Web frameworks such as Django or Ruby on rails




Tools for alerting like Nagios




Tools for monitoring like Graphite




Networking protocols




Basic cryptographic concepts




Functional languages such as Haskell, Erlang or Scala




Object-oriented languages such as Java or C#




Systems programming languages such as C, C++ or Rust



In return you can expect:
A competitive remuneration package




Employee Share option Scheme




Flexible working hours




CPD and continuous learning support




A great employee social event calendar




Catered Lunches




Paid Maternity/ Paternity Leave




Gym Membership




Health Insurance
About Us Company Culture We are making sure that PageFair is a fun and interesting place to work. The core culture of the company is technology-based, and as a result is efficient, open, rational, intellectually challenging and sometimes geeky. We experiment with ideas, and when we fail we try again a little bit wiser. We place an emphasis on a few common values that have already emerged and define who we want to be:
Be objective. Don't work randomly. Find a way to measure what you are doing, and figure out if it is getting better or worse, so you can learn faster.




Do the right thing. The world of adblocking is a murky one, and the only way for PageFair to gain industry trust is to make sure that we are trustworthy and are "the good guys".




Do it for the customer. Don't commit your time and the company's money to anything without knowing why it's ultimately going to help online publishers.



Who You Will Work With You will primarily report to Brian McDonnell CTO & co-founder. Other key relationships will be with Sean Blanchfield (CEO, in charge of strategy) and Neil O'Connor (COO, in charge of customer success). You will work in the same room as everyone else, and will get to know everyone on a personal level. You will also liaise with people in our New York office.

The Working Day Most of the team work from 10am - 6pm . Your desk will be nearby Brian's and in the same room as the the whole team.

Career Progression We can offer an opportunity to accelerate your professional experience faster than you could elsewhere. You will be given as many responsibilities as you are willing to take upon yourself, and which you have proven some ability at. Since our company is growing fast, opportunities to expand your experience will never stop, and we will be able to continuously make sure that everyone has a remuneration package that makes PageFair the best place in Dublin for them to work.
Please apply here.
Posted in Jobs on 04 January 2017
Join Accenture in Ireland and help transform leading organizations and communities around the world. The sheer scale of our capabilities and client engagements and the way we collaborate, operate and deliver value provides an unparalleled opportunity to grow and advance. Choose Accenture, and make delivering innovative work part of your extraordinary career.
Role Summary
Become a developer on the delivery of a number of technology solutions across our operations customers!
You will be working with stakeholders to define and implement technology solutions and solve business challenges. Core to this role is communication with the business operations teams, and understanding the requirements behind the requested tools and innovations, which will support them in the run of their business as well as the ongoing improvement initiatives they seek to implement. The role requires strong development skills across Java, SQL, and web technologies (JavaScript, HTML, CSS…).
Are you the one? You will need strong skills in
Java programming in a J2EE/JEE environment

JavaScript development

Web technologies: HTML, XML, CSS

SQL

Application architecture

Documenting technical development
*
It would be great if you also have knowledge of
Chrome extension development

Java Server Pages (JSP)

Stored procedures, packages, functions and triggers

Other web frameworks such as Angular etc.

Your core responsibilities will be
Working with business team stakeholders to fully understand requirements and approach

Participation in daily meetings where required to discuss any current challenges; liaise with Project BA to support requirements understanding and/or challenges

Escalating any concerns or risks to project manager in a timely fashion

Developing key components in JavaScript or Java technologies according to a pre agreed project plan

Implementation of components/applications on the Google platform. and build of interfaces with legacy and other enterprise systems

Documenting technical designs for your area of work for bigger pieces of work

Developing based on pre-defined/agreed set of development standards

Implementing fixes for defects identified through test

Updating of defects in the bug management system on resolution

Developing applications in accordance with development guidelines from a security and look and feel perspective.

Estimating effort required for delivery of work

Sounds just like you? Please apply here.
Posted in Jobs on 04 January 2017
The successful applicant will work within a talented Development Team to analyse, design, prototype, implement, test Mozobi's Payment Platform. Based in Dublin City Centre, the successful applicants will gain world-class experience of a wide variety of leading-edge technologies along with exposure to all aspects of the development lifecycle.
Opportunity :
Do you want to work for a start-up led by a passionate and experienced team with a proven track record in the fast growing and exciting Fin-tech industry? If so, then this role could be for you!
You responsibilities will include:
Active participation within a talented team of experienced Developers, with a strong reputation for leadership in R&D innovation.

Design, code, implement, and test new features and modules for Mozobi payments platform.

Partner and work with Business stakeholders to translate and understand product specifications.

Comfortable with estimation, scheduling, milestone tracking, verification, risk management, and project status reporting as it relates to product development

Provide guidance and support for applications.
What qualities you will bring:
2 - 4+ years proven background as a Software Engineer

Knowledge and experience with Windows and Linux operating system

Experience testing Restful Web Services and Web Applications (Spring MVC, Tomcat, JDBC Template, JSON)

Good SQL knowledge

Strong web development experience
Additional:
25 Holidays a year.

Healthcare.

Salary 60 - 80 K pending experience.
Please apply here.